China Robotics Industry Gears Up for Growth
The China robotics industry upcycle – which we saw in the first half of 2021 – has yet to peak. Fast-growing industries in electric vehicles (EVs), batteries, solar and semiconductors drove demand for automated robotic manufacturing, which saw high first-quarter year-on-year (YoY) growth against a low base in 2020. Second-quarter YoY growth was also solid, despite a higher base in 2020 from the production of face masks in response to the global pandemic. The growth we've seen is unlikely to run into the remainder of the year, though likely to remain positive and go into double digits.
Rising costs of raw materials and the sustainability of automation cycles were a cause of concern over the first half of the year. The former was managed through price increases, improved supply chain management and moving forward purchase dates for raw materials and components. The latter has yet to fully play out, and we'll be following these developments closely for the remainder of the year.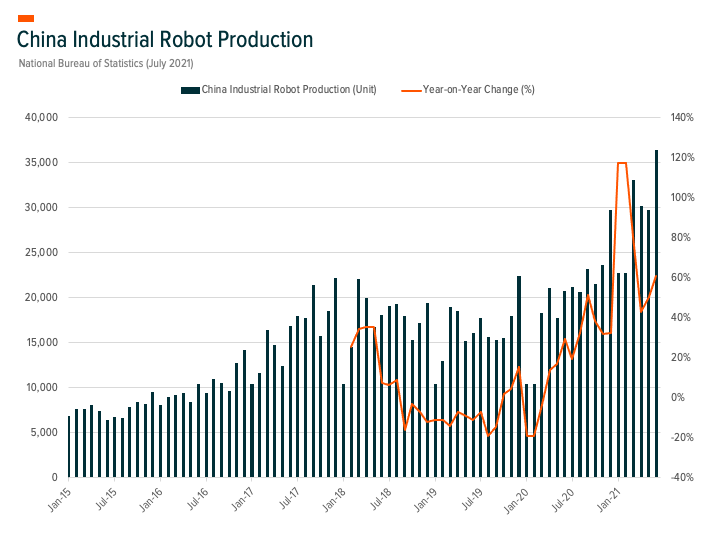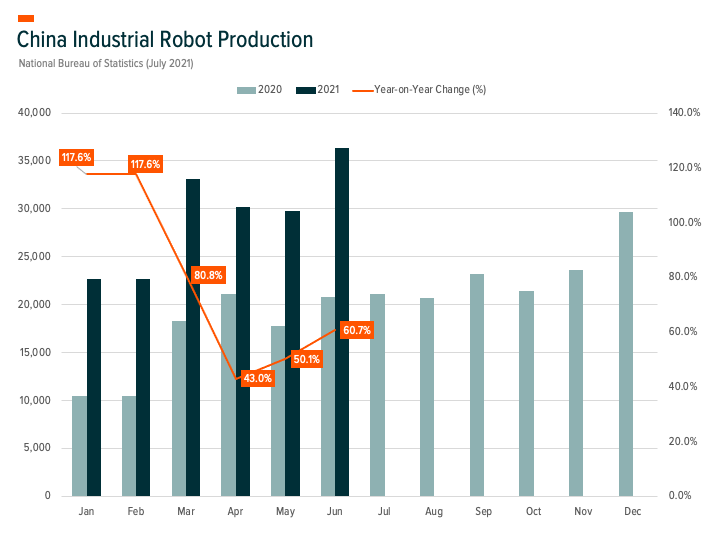 Growth in robotics and automation over the first half of 2021 was a stark contrast against the challenges the industry faced over the same period last year, where a labour shortage due to COVID-19 impacted many manufacturing processes and global supply chains. In many ways, the coronavirus outbreak accelerated the adoption of digitisation and more automation into manufacturing processes, particularly for those fast-growing and new infrastructure industries.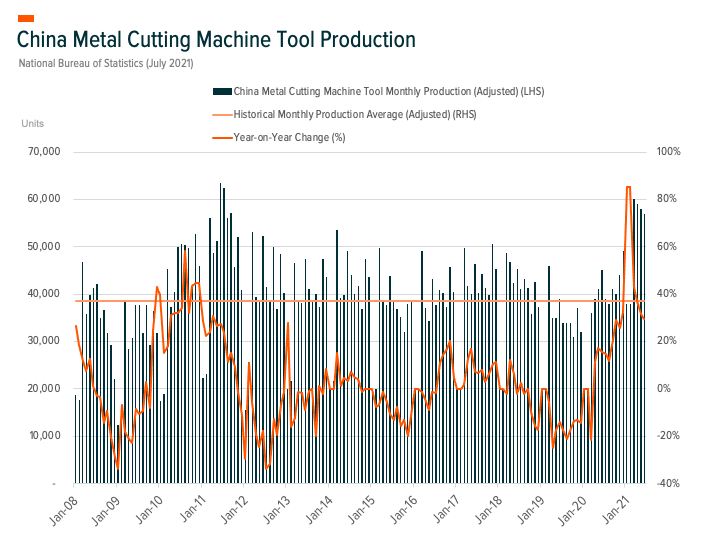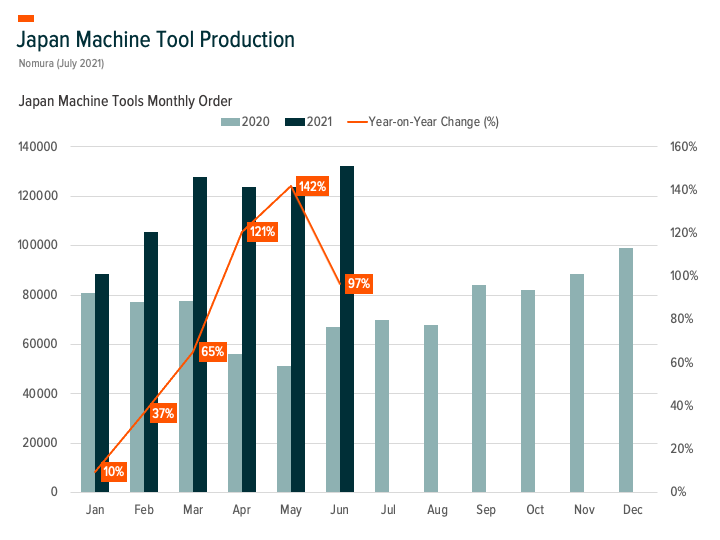 Those companies in traditional sectors such as heavy machinery, textiles and automotive original equipment manufacturers (OEMs) – where components are produced in-house – also quickly adapted supply chains and incorporated more automation to counter labour supply disruption during COVID-19 to improve cost competitiveness, and address concerns over rising labour costs in China.
Circuit Training
China has long been planning its own "robotics revolution" to sever the country's reliance on foreign technology. As one of the focal points of the "Made in China 2025" campaign, China is encouraging Chinese companies to consider domestic research and development into manufacturing, that aims to ultimately house an industrial robot population of 1.8 million by 2025. Against this backdrop, we've seen several young, home-grown companies rise as worthy competitors on the international stage.
With China as one of the world's largest robotics manufacturers, domestic companies are primed to compete against international robotics giants, in our view. Younger Chinese robotics companies often find themselves in a challenging environment. The industry is often filled with large, international competitors with more experience in application and automation.
However, younger robotics players can offer cost-competitive products, strong servicing capabilities and are often more nimble to scale operations to meet a rising demand for robotics equipment in China – and close the gap between Chinese-owned and international players.
Read more about the Global X China Robotics and AI ETF.