The Key Trends Shaping the Chinese Catering
As a result of COVID-19, the restaurant industry has been heavily impacted and has become a key laggard in terms of recovery pace; mainly due to social distancing measures. In saying this, the recovery trend has been on track and currently leading restaurants revenue reached 80~90% of normal levels in September (Source: Haidilao company data 2020). More importantly, COVID-19 has accelerated digitalization and consolidation of the industry which should in turn benefit leading companies. The restaurant sector has been one of the fastest growing consumer industries in China, mainly driven by rising income, urbanization, and a change in lifestyle by the younger generation. Hot pot has been one of the most popular cuisines and we expect leading restaurant companies in China to continue to exhibit robust growth in the coming years.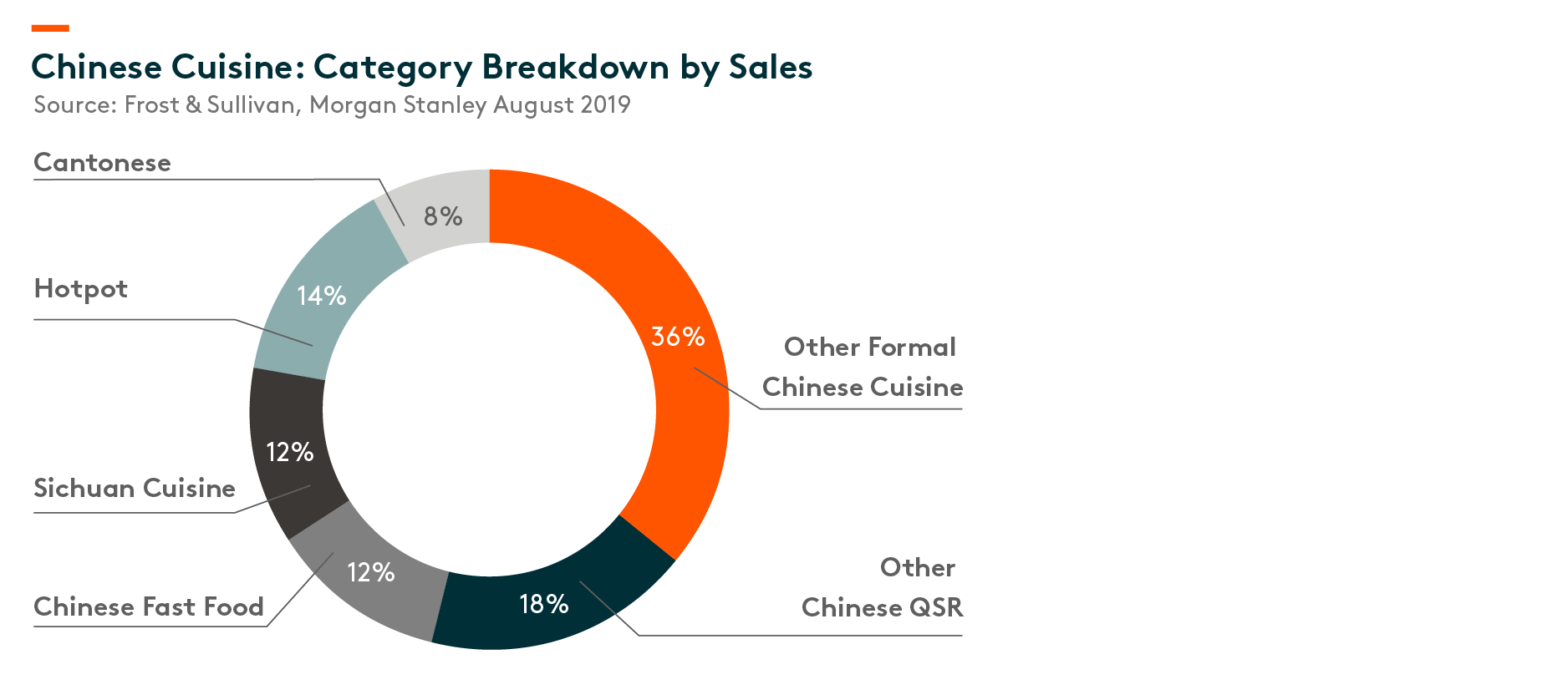 In 1Q20 we saw restaurant sales drop amid the outbreak of the pandemic; however a gradual recovery trend can be seen from March onwards. So far, Covid has been well controlled in China; consumers' are therefore able to enjoy a relatively normal lifestyle in most cities with the exception of overseas travel. Another trend that has taken off since the outbreak is that more restaurants have registered on food delivery platforms like Meituan and Ele.me as online delivery has become an essential instead of optional to many restaurants. Many young consumers have been inclined to order online not only for consumer products but also everyday meals. Even when travelling for leisure, many prefer to have popular cuisines delivered to their hotels while enjoying their staycation than physically visit famous restaurants on foot as exhibited in the past. Consolidation is another trend that has accelerated since the outbreak. Small mom and pop stores tend to suffer more during these tough times and many have gone as far as shutting down their businesses. In addition, consumers tend to care more about hygiene and food safety amid Covid, and many generally prefer to eat at their trusted branded restaurants which in turn benefits larger companies with a well-known brand.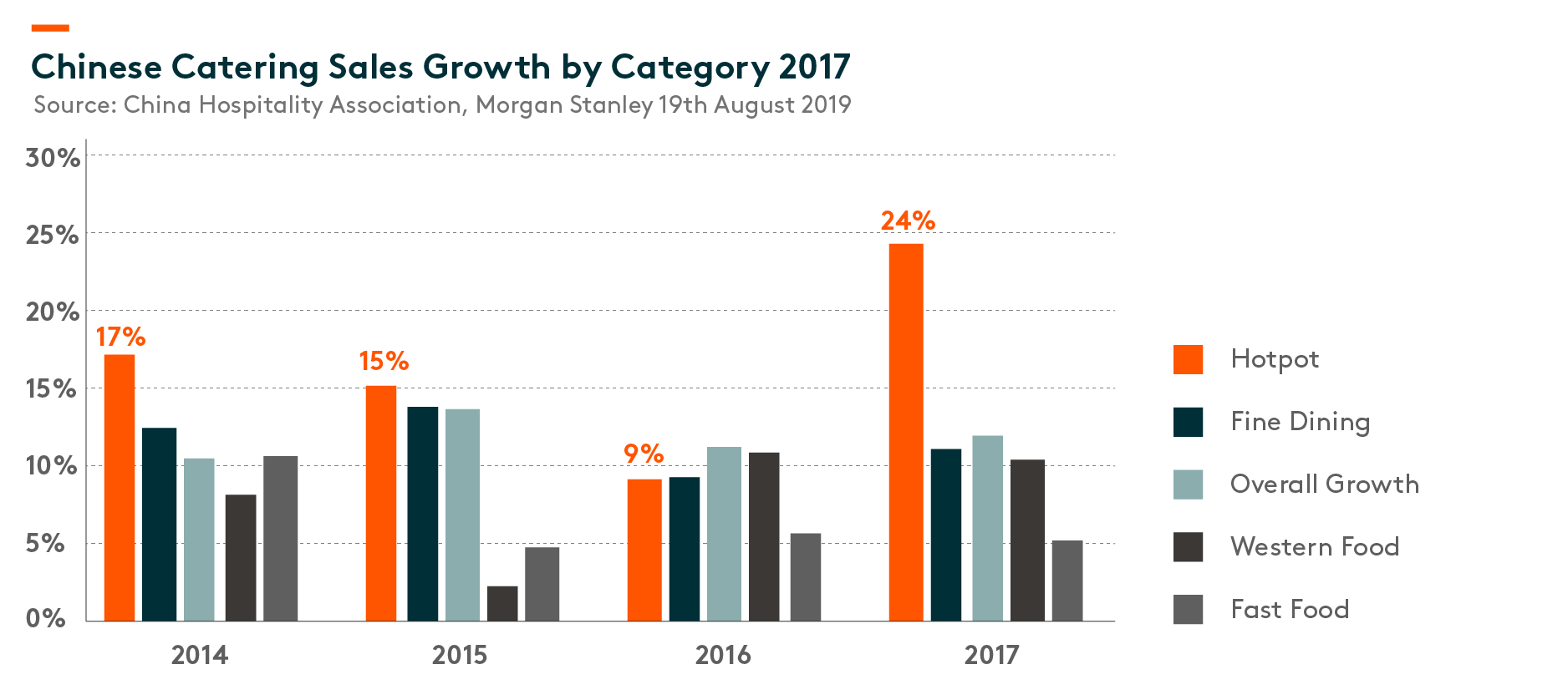 The restaurant industry is one of the fastest growing areas within the consumer sector. This expansion mirrors activity seen in other global economies, meaning that spending in restaurants should soon overtake home prepped meals. This activity is generally fueled by economic growth and rising income growth. The taste for eating out is most apparent in China's cities, where busy lifestyles are underpinning demand – a trend that will be supported by further urbanization. Online food delivery has also enabled more consumers to enjoy food from restaurants even at the comfort of their own home, proliferating an increase in the restaurant industry's revenue. Hot pot is one of the largest Chinese cuisines in China that has been popular among the younger generations who enjoy the sociable and healthy dining aspect of the experience. Haidilao, being a leader in this segment has managed to propel its expansion quickly, and at the same time maintaining high quality and service through its unique corporate culture, organizational structure as well as strong incentive system. In fact, the key strength of Haidilao is its outstanding quality of service which is still a fairly uncommon trait in China rather than hot pot itself. This is one of the main reasons why consumers still typically queue for over an hour during lunch and dinner periods despite the company's new store expansions. At the same time, delivery still accounted for 4% of the company's sales in 1H20; this figure has doubled from 2% in 2018 and 2019. The company currently operates over 1000 restaurants, and plans to open 1000 new stores in the next 2-3 years maintaining its confidence of owning over 3000 stores in the medium to long term (Source: Haidilao company data 2020). We expect robust growth in the restaurant industry in the coming years and leading companies to continue to ride this wave.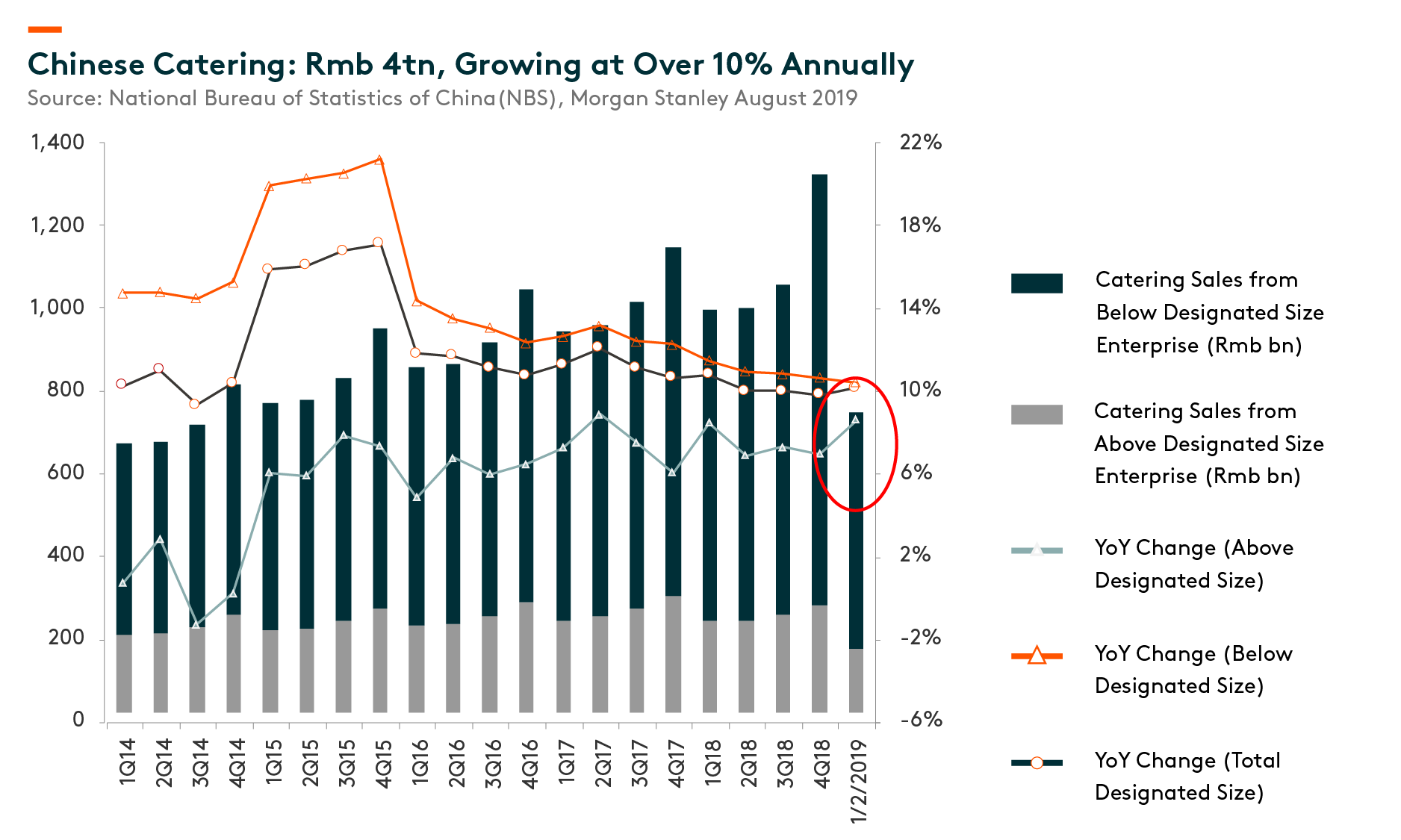 Global X China Consumer Brand ETF (3191 HKD / 9191 USD) is designed to enables investors to access high growth potential through companies that are positioned to benefit from consumption premiumization in China.
Other Key Features:  
Unconstrained Approach: The fund's composition transcends the classic sector and industry classifications by tracking an emerging theme.
ETF Efficiency: In a single trade, the fund delivers access to dozens of companies with high exposure to the consumption premiumization theme in China.
Please click here for more information on the Global X China Consumer Brand ETF.