Autonomous Driving: More Players Enter the Fray
Autonomous driving technology continued to grow at an unprecedented pace in the first half of 2021. There are currently six levels of vehicle autonomy based on the Society of Automotive Engineers definition: the industry newly launched automobile models are mostly equipped with partial "hands off" automation at Level 2 (L2) driving, which paved the way for further advancement to high automation in Level 4 (L4). From assisted driving to full automation, cars will become data centers on wheels, separated into three domains:
Perception: self-driving cars use a combination of high-tech sensors, cameras, light detection and ranging (LiDAR), radar and sonar, combined with state-of-the-art software to process the environment around the vehicle, in real time.Back in 2016-2018, a fierce debate raged over which sensor was the best. For example, Google was adamant that LiDAR is the only sensor needed, as it detects objects and environments through shorter waves. Yet news on Tesla's supercomputer-in-training reignited discussions about a vision-only future for self-driving without radar/LiDAR. Currently, most companies in China that focus on L4 autonomous driving technology use multiple, and often, overlapping perception tools to ensure safe and reliable operation.
Planning: path planning for autonomous vehicles involves computing hundreds of trajectories for the vehicle to navigate around all other surrounding objects, sending instructions to the physical controls of the car.
Control: a control system transposes the planned motion into executable control commands while ensuring the system dynamic constraints.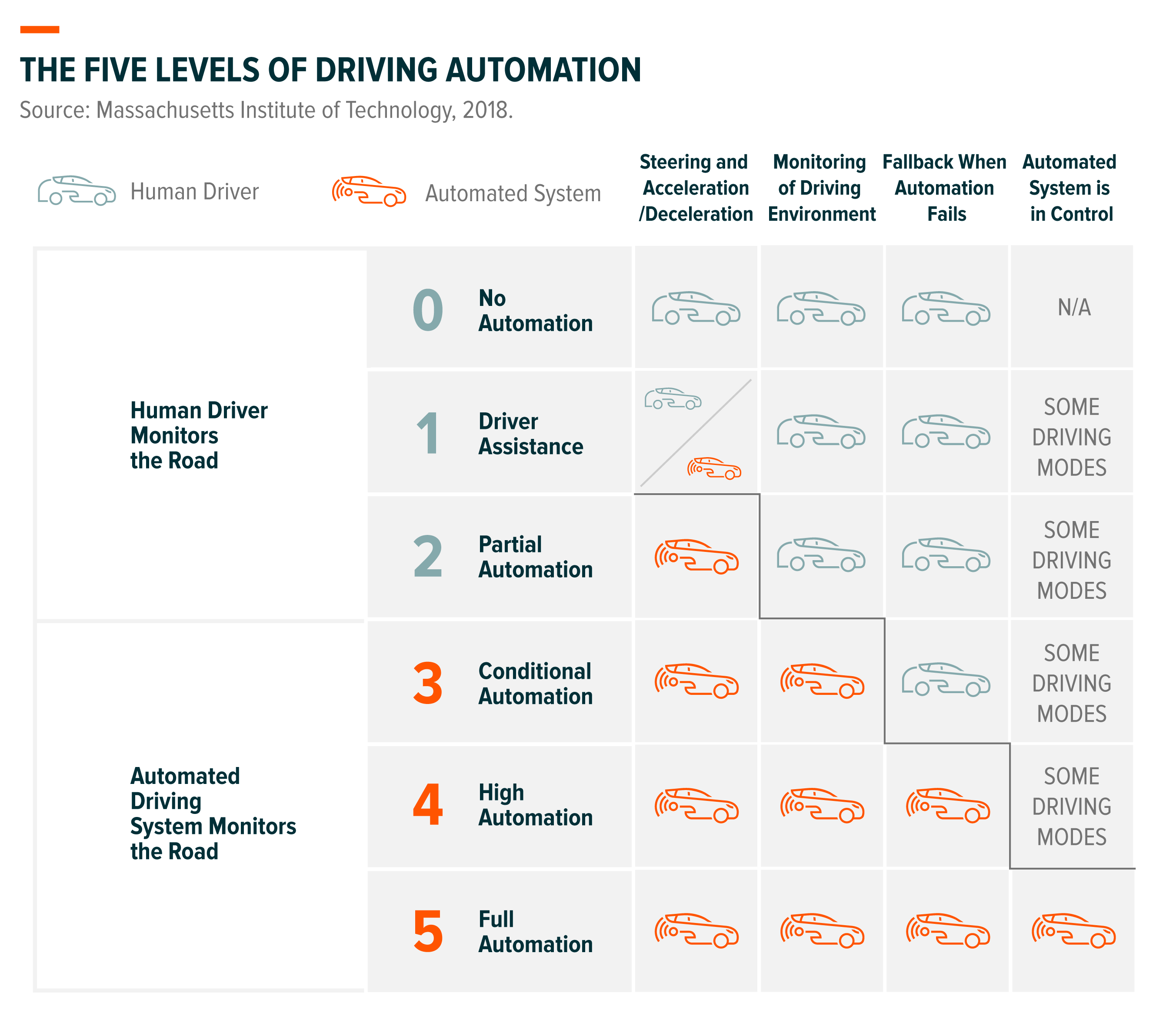 Following internet companies (Baidu, DiDi), electric vehicle makers, original equipment manufacturers (OEMs) and many startup companies that focus on improving the robustness and optimisation of autonomous driving system, more players like Huawei and Xiaomi have entered the fray and as a result of further intensifying competition.
With its smartphone business struggling under the US sanction, Huawei has diversified into the automotive market and set up partnerships with various industry players, such as Beijing Automotive Group (BAIC), Chongqing Changan Automobile Co and Guangzhou Automobile Group Co, to develop its own self-driving technology.
Partnerships between the likes of Huawei and Chinese car manufacturer Arcfox has resulted in the launch of the first electric car with fifth-generation (5G) technology and autonomous-driving features that runs on Huawei's Harmony operating system. The car includes LiDAR and vehicle-to-everything (V2X) communication technology that provides additional information to the car in a bid to increase safety and prevent collisions.
Xiaomi also has plans to make EVs using Great Wall Motor's factory. For Xiaomi, competitors not only include traditional OEMs, but EV startups such as Xpeng, Nio and Li Auto, who have already debuted multiple models and are often compared to industry leader, Tesla. These companies strive to differentiate from each other by investing in functions from in-car entertainment to autonomous driving.
We expect OEMs to continue collaborating with autonomous driving companies to develop vehicle autonomy, as it challenges OEMs to build competitive in-house teams for high driving automation (L4) and full driving automation (L5) development.  On the other hand, autonomous driving companies will likely rely on OEMs to provide drive-by-wire ready vehicles–otherwise known as a car that has its three main driving components of the throttle, brakes and steering, replaced by electric controls—to optimize L4 functions.
The Ministry of Industry and Information Technology (MIIT) is drafting regulations to allow testing smart-connected vehicles on the nation's highways. The new regulation implies China is ready to catch up with its developed market peers when it comes to vehicle autonomy. With rising number of companies committing capital and human resources, in combination with continuous government support, China is already at the forefront of autonomous driving technology. A large-scale rollout in autonomous passenger vehicles fields such as Robotaxi is likely to happen in the medium-term but hurdles remain. These include both regulatory concerns on safety and mass production progress in autonomous algorithm-enabled smart cars.
Elsewhere, commercial vehicles, manufacturing and logistics parks, airports and line-haul transportation—by land, air or water—is also advancing. For example, TuSimple is the first autonomous freight network company, that incorporates autonomous trucks and advanced vehicles, to be listed in the US.1
As the sector rolls out more advances in autonomous driving, we expect some significant investment opportunities to emerge within the autonomous driving supply chain, as demand for smart vehicles continues to rise.