The Dawn and the Future of Athleisure
The robust growth of the sportswear industry is not just a Chinese consumer trend but also a global phenomenon. With rising health awareness, more people are participating in sporting activities and being careful about what they eat. For instance, the marathon running in China is growing in popularity, with a record of 1,581 races and related events taking place in 2018 (from 1,102 in 2017). During the same period, the number of participants rose to 5.83 million (a 17% increase), according to the Chinese Athletics Association (CAA).
Casual Urban Lifestyle 
The desire for a healthier life has translated into a fashion trend that is benefiting the sportswear industry. Consumers, especially the younger generation, want to look good and energetic, so the demand for sportswear has moved beyond functional shoes and apparel towards casual urban lifestyle outfits. For example, womenswear, Lululemon yoga pants on the weekend, even if they are not working out. Similarly, it has become more fashionable to wear an apple watch rather than a luxury brand.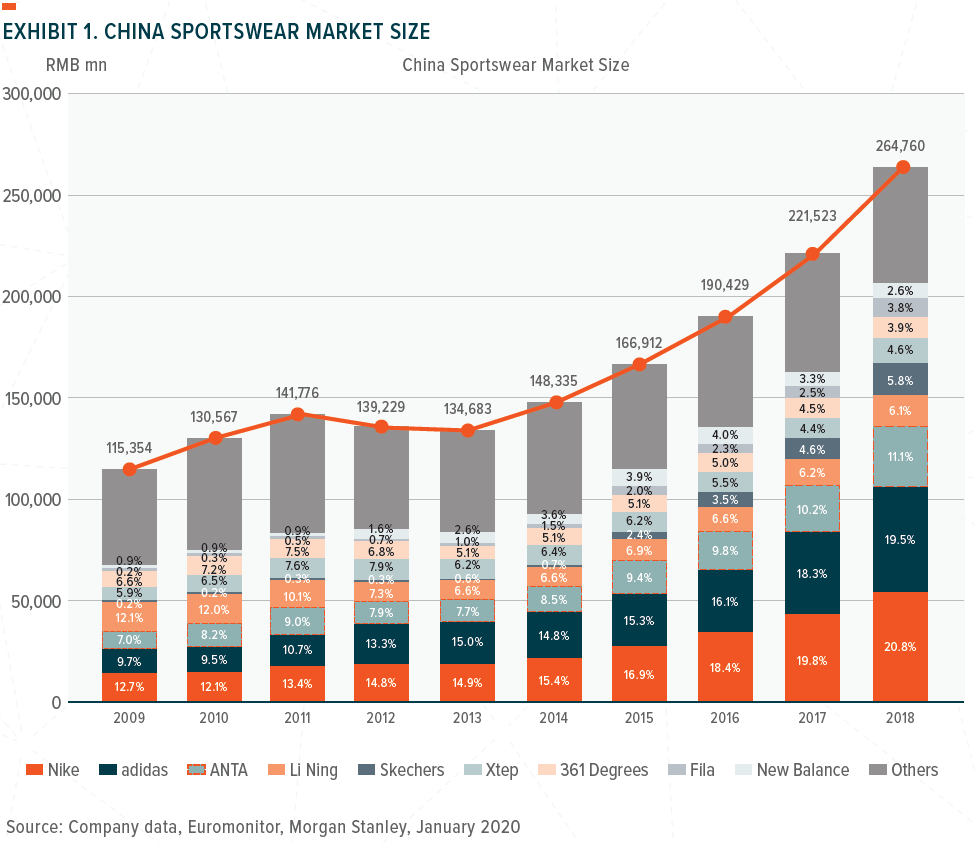 Dress Down Every Day 
It was uncommon for the older generation to appear unshaven or wear informal clothes to work. Today, however, many young men grow a beard or a dress more casually in the office, especially with many tech companies adopting a more relaxed approach to their employees' attire. This development explains why most luxury brands now feature sports shoes, and sportswear companies are expanding into the casual wear market. A good model here is the success of the brand Fila in China.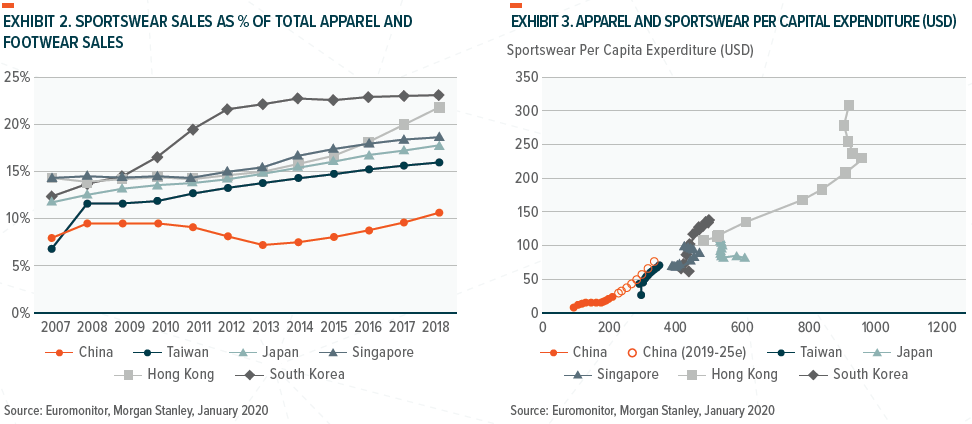 A Pro-sport Chinese Government
The Chinese government is also supporting the sports industry. The sector was indeed overlooked in the past, but it has been playing catch up in recent years. For example, the total number of sports facilities in China increased from 850,000 to 1.96 million between 2014-2017, a year-on-year growth of approximately 6%. We believe that government support will continue going forward: for instance, China is aging fast with a declining birth rate, so healthcare spending will inevitably increase. If more people adopt healthy lifestyles, the social burden will decrease.
Elsewhere, we have seen the introduction of regulations to reduce the time kids spend playing online games. Encouraging youngsters to participate in various sports could be a better solution to this issue. Meanwhile, there will be the Tokyo Summer Olympics in 2020, followed by Beijing Winter Olympics in 2022, which will also support the sportswear industry in the near term.
Proudly Made in China
One interesting trend we see is the rising demand for local brands. Young Chinese consumers have grown up amid robust economic growth and are proud of their country with a strong sense of nationalism. Their parents' generation preferred foreign brands, given the belief that these were of higher quality. However, this assumption has changed, and many young consumers do not care if a product is local or from overseas as long as it is trendy. One good example is Li-Ning, which is a stylish, high-end sportswear label with a similar price point to foreign lines, like Nike and Adidas. We expect that strong industry growth will continue to benefit both global and local brands, but we think that the US-China trade war will, in turn, generate support for home-grown names in the near term.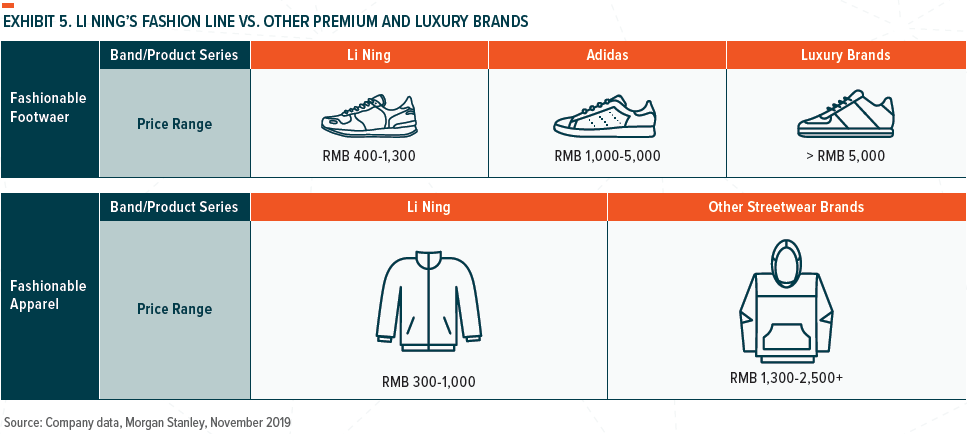 Click here to download the full report.
Related ETFs