China Electric Vehicles & Battery Industry Review and Outlook
Government policies and stimulus packages have been the key driver to push battery electric vehicles (BEV) adoption in the last decade. Governments worldwide, in particular EU and China, have been tightening their carbon emission policies, especially in the last few years. Meanwhile fast technology innovations have made electric vehicles (EV) more consumer-friendly with battery cost falling from US$700/kwh in 2015 to US$150/kwh in 20191. Original equipment manufacturers (OEMs) have been looking for a way to better balance production cost and consumer utilities. For example, BYD's blade battery and CATL's cell-to-pack (CTP) technology have largely increased energy density of Lithium Iron Phosphate (LFP) batteries and their driving range, enabling EVs with LFP batteries to be used for intra-city public transportation. As a result, more and more OEMs are equipped with cheap LFP batteries. EV sales have witnessed a significant increase this year, after a hiccup in 2020 due to covid-19. We expect more auto makers to launch new EV models in the second half of 2021 and 2022 in major countries such as China, the US, Germany, Japan and Korea, as shown in Exhibit 2. Coupled with continuous development of charging stations, smart parking areas and other infrastructure facilities, consumers will likely become more interested in EVs, which will accelerate EVs' penetration pace.
In addition, we believe EVs are able to reach cost parity with traditional internal combustion engine (ICE) passenger cars in the next five years as 1) EV technology innovation keeps reducing component cost, 2) auto OEMs will gain economies of scale with rising EV shipments, 3) there will be co-operation between auto OEMs, battery makers and part makers.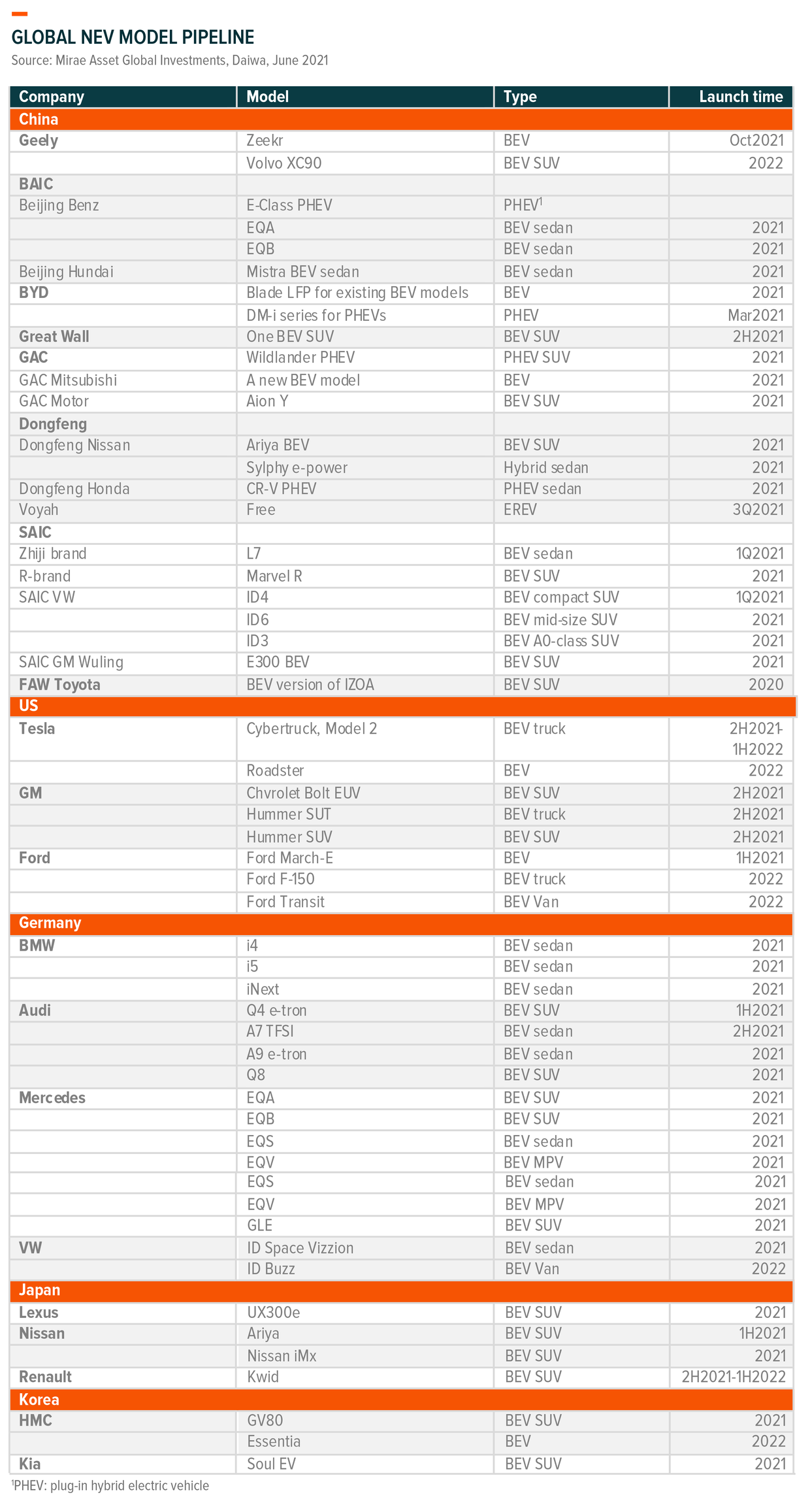 We are optimistic about long-term EV demand and cost decline. Global auto sales are stable around 80 million units for years, among which EU, China and the US are the top three contributors. We expect EV sales to accelerate in the next five years providing that EU and China are actively promoting EV adoption, the US rejoined the Paris Agreement and EV products become more and more cost competitive. China accounts for almost one third of global auto sales and half of global EV sales2. China domestic EV OEMs have first mover advantages in adopting smart EV technologies to some extent, and cost advantages due to synergy with local battery and auto part makers. However, competition has just began as traditional auto makers are ready for transition from ICEs to EVs. Leading ICE makers are likely to gain market shares, which will increase the invisibility of competition landscape. Therefore, we prefer EV battery names to OEMs, especially those with technology or cost advantages in the long term.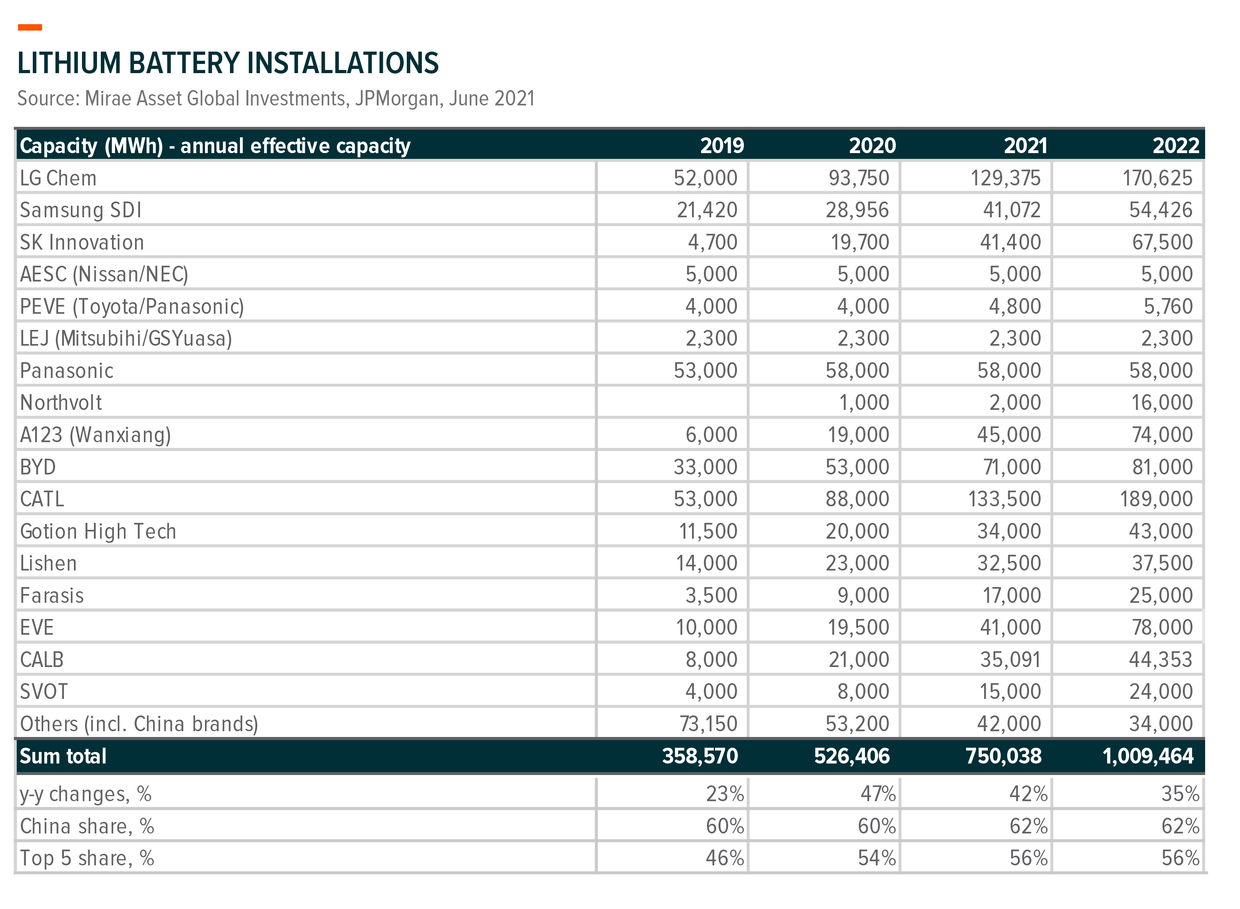 Related ETFs