Demand for Education in China Remains Strong
Why the demand for education in China remains strong
Rapid economic growth is underpinning a desire for better education
Parents are willing to invest heavily in their children's future
The one-child policy is now a choice rather than an obligation
High-value-added industries require better skills
Demand for education, particularly K12 After School Tutoring (AST), remains robust in China. The country's rapid economic growth has led to improvements in the education levels of many parents, who, in turn, believe that entering a good university will change their children's lives. In other words, many parents see education as an investment rather than an expense.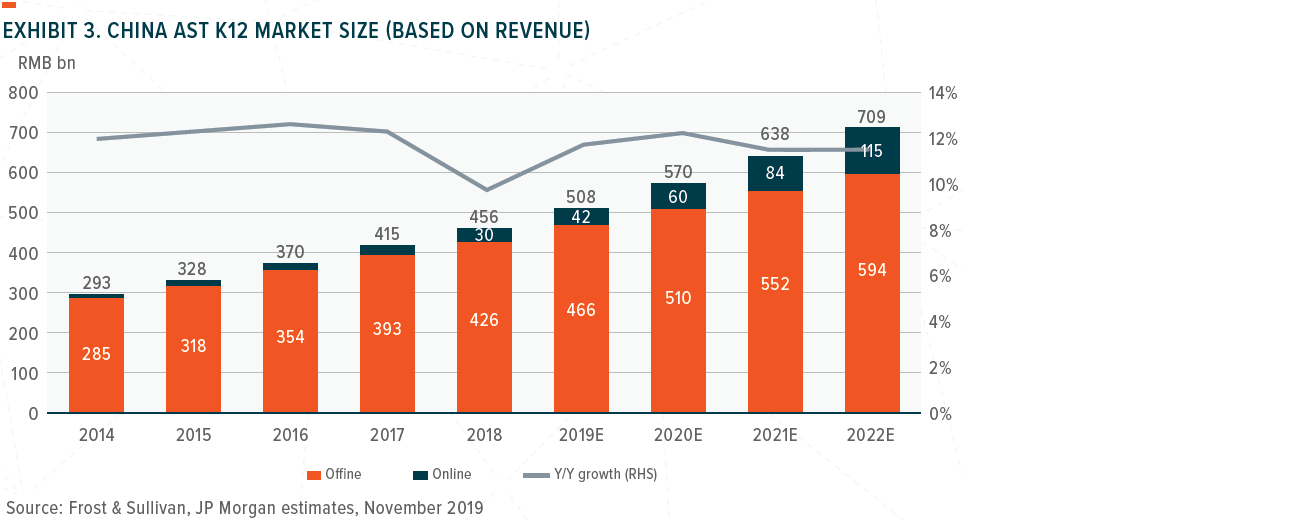 Spend rather than save 
Education is now more affordable thanks to rising incomes and better social welfare. Money that may have been saved by previous generations can now be released. Indeed, education-related costs are one of the last things parents cut if they need to trim their discretionary spending.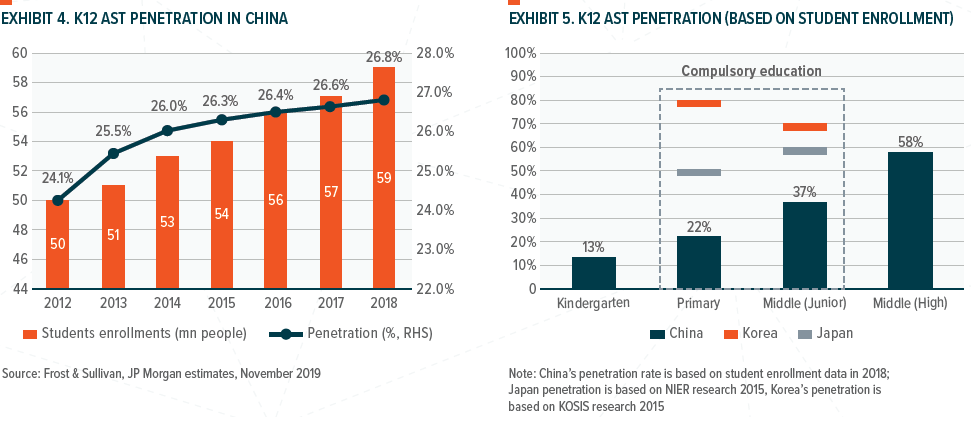 One child, by choice  
The Chinese government has relaxed its one-child policy and now allows families to have two children (if one parent was an only child in 2013). For financial reasons, however, many couples choose to have only one child – a trend being mirrored in other developed countries. These so-called 'little emperors' are not only supported by two parents but also four grandparents. This may be another reason why so many parents are willing to invest so much in education – they only have one opportunity.
Heading to the city  
According to Morgan Stanley, the urbanization ratio reached 60% in 2018 (from 20% in 1978), and is expected to touch 75% by 2030. By that stage, there will be 220 million urban dwellers. That said, junior education is already inadequate in many big cities, and there will be strong demand for K12 AST going forward.
Low to high value 
Finally, China is upgrading its core industries with a move to high-value-added areas, such as technology. The country has long been the world's factory, but with rising labor costs, even more so with the recent trade war, the low-value sectors (for example, textiles) are shifting their manufacturing bases to other countries (Vietnam, India and others in South East Asia). At the same time, the government is supporting strategic high-value-added industries, such as electric vehicles, 5G, and semiconductors, with its Made in China 2025 target. This works both ways: the state needs highly educated people, while at the same time, it has to provide job opportunities for them. In a way, we can say that learning is paying off because when there are good jobs for highly qualified people, it then underpins the demand for education.
Click here to download the full report.
Related ETFs